Rain in Athens!
Mike Peters and Rob Haw have returned from a very successful conference at ELGI in Athens. As always, the event ran efficiently with a record attendance and participants from 28 different countries.
The excellent Gala Dinner was held at a winery outside Athens with a variety of wines being tasted throughout the dinner.
Well done again to the ELGI.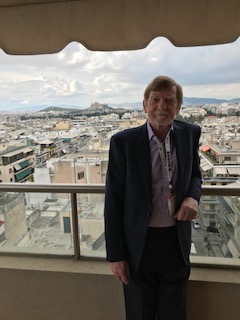 Despite the rain – a great time catching up with colleagues at the 2019 ELGI
---