SIP is now well established as the exclusive European distributor of a range of unique high performance renewable base fluids, called Estolides. These are manufactured by Biosynthetic Technologies, who produce Estolides with a viscosity range from ISO 22 to ISO 680, designed specifically to help blenders market a wide range of biodegradable lubricants.
These Estolides offer exceptional technical performance benefits, as they have high oxidative and hydrolytic stability and low volatility. This provides confidence in the ability to recommend better extended drain performance than is normal for environmentally friendly lubricants.
All these Estolides are LuSc listed for use in Ecolabel fluids and are NSF HX-1 registered, for use as base oils for food grade lubricants.
As such Estolides are ideal base fluids for formulating a wide range of environmentally friendly lubricants such as hydraulic oils, greases, chain oils, industrial and automotive gear oils and engine oils.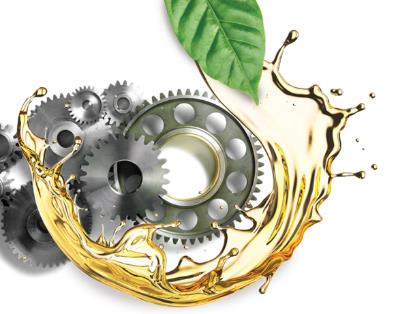 FIRST2RUN – While meeting only a small part of overall lubricant demand, biobased lubricants can play a big role in mitigating use of fossil-based products and the industry's environmental impact.  Mike Peters, SIP's Technical Support and Development Manager, highlights an innovation project that could offer commercial scale biobased lubricants from sustainable crops.  Please see the full article (pdf) taken from Lubes'N'Greases July 2019 edition (Copyright www.lubesngreases.com) 

 .
SIP also has a comprehensive range of Esters and sustainably sourced Ester precursors offering flexibility to both the user and producer.
For a detailed breakdown of our environmentally acceptable base oils, download our product brochures (PDF) and register for our user area for product specific technical data.
SIP GIVES INVITED LECTURE AT PRESTIGIOUS BASEOILS CONFERENCE
SIP is active in the development and commercialisation of base oils with a reduced environmental footprint. We are proud to be exclusive distributor of Biosynthetic Technologies, who manufacture a unique type of high performance ester chemistry, Estolides.
Mike Peters, one of our technical managers, recently gave an invited lecture at the prestigious Lubmat European conference, which is concerned with lubricants, tribology and condition monitoring.
The presentation concentrates on high performance Estolides, which are a new class of environmentally friendly base fluids, manufactured from vegetable oils. These Estolides have high levels of Biodegradability & Renewability and are more resistant to hydrolysis and oxidation than traditional esters. Estolides are therefore ideal base fluids for a wide range of high performance environmentally friendly lubricant applications.
Please see a pdf copy of the presentation 'Estolides Presentation 2021' under the Brochure section on this page.
---
If you are unable to find the information you require, please contact us or register for the SIP user area, for more detailed information
---